"HYMN TO SHAI-HULUD"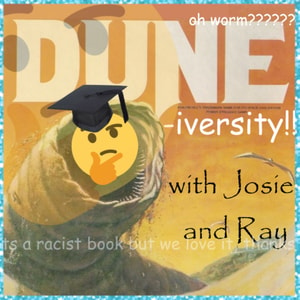 HYMN TO SHAI HULUD
CANST THOU DRAW OUT LEVIATHAN WITH A HOOK, OR BLIND HIM WITH A MIST?
CANST THOU LASSO HIM BY THE HORNS, OR WILT THOU RATHER HARPOON HIM?
WILL HE CRAWL BEFORE THEE IN SUPPLICATION??? WILL HE SPEAK SOFT WORDS UNTO THEE???
ALL QUESTIONS WE DO NOT ANSWER!
IN DUNEIVERISTY!!!!!!!!!!!!
Find out more at https://duneiversity.pinecast.co