3: A Polycule of Dads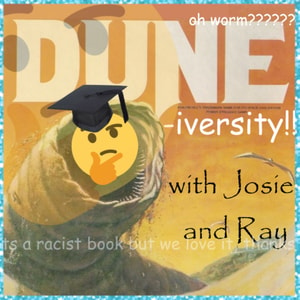 IS PAUL BABY? WHY FRANK GOTTA BE SO RACIST? ARE BOOKS EVEN REAL? WHAT'S A BODKIN? ALL QUESTIONS WE DON'T ANSWER IN DUNEIVERSITY!!!
In this epsiode, the Twin Chancellors are in the same room. Wow! We read the next two chapters of Dune. Paul discovers empathy, we meet his sexy emotional dads, who are in love, and everyone learns horrible things about the nature of the Duneiverse. Also, this episode is badly edited but I can't be bothered to change it.
There's some discussion of slavery and racism in this one- nothing that we think is triggering, but we hope that you stay safe!
Find out more at https://duneiversity.pinecast.co